Left a message at Caddick Construction in Ambler, PA, addressing it to Judy, who profusely thanked me for buying cookies from Lochel's Bakery in Hatboro, PA, for the men who put in the sewer mains and paved the streets.
I went to great lengths to buy those cookies, I said, and I'm really MAD that Eric wasn't here at noon to pick them up.
It's also good manners to write and say you'll be late or won't come at all.
Spoke to my dear friend Blanche Lipshutz who called to wish me Happy New Year.
Told her the tale of errant Eric.
She advised me to call, which I did.
Her daughter Judy is helping a friend move into Regency Towers.
YES, the Regency Towers where I met Walter Straus, born in 1920.
But that's another story.
Am sitting here on red couch watching all the cars drive by hoping, par example, that long low black car that looks like a limo was him.
Will take them to Mom's at 2 pm.
Blanche wanted to know answers to several questions.
Years ago, what med did I drive in the pouring rain to get from their house?
The side effect pill Cogentin.
Told her that today I can't drive in the dark.
Oh, she said, you're in that category of seniors.
You've gotta forgive yourself for getting older and not ...
Hmm, I wonder which cookie I'll eat first!
Watched a fab documentary this morning on the life of Margot Fontayn. Wanted to send it to Sarah's friend
Julie Worden
, a dancer with the Mark Morris Dance Group.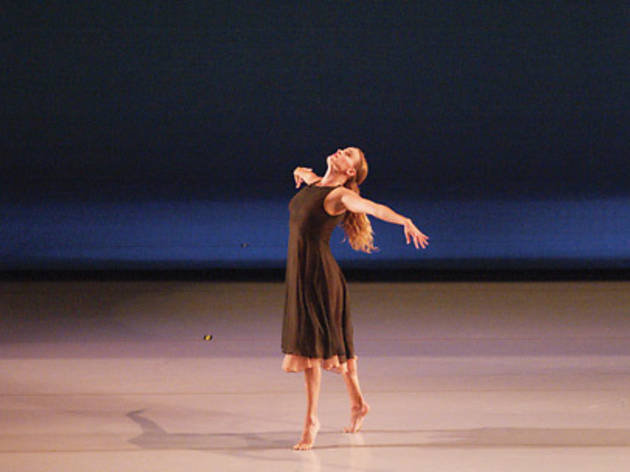 You think YOUR toes hurt?
Listen to what I did earlier today.
Unfriggingbelievable!
A huge branch fell off the tree in the front yard. Knowing it was slushy and muddy outside, I put on Helene's boots.
I stomped them on.
Then I had to get up from the floor.
I used my right hand to get up.
OUCH
OUCH
OUCH
I thought I'd broken my friggin hand!
Blanche is very literary minded so I thought I'd read her my new poem.
Have YOU read it?
THIRTEEN WAYS OF LOOKING AT THE MORNING SUN
Based on the Wallace Stevens poem Thirteen Ways of
Looking at a Blackbird
What's this! My eyes are blinded by the morning glare.
The sun's big as a cheese ball at a New Year's Eve soiree
No one's invited me to.
Visit the man next door who will open with great tenacity
and vigor a glass jar of sauerkraut. The morning glare
is reflected in his hazel eyes and glass door.
Stumble blindly home and give half-assed wave to the
Irishman up the street as he drives by.
Check in dining room mirror to see if I'm changed
in the twinkling of an eye from staring at the sun.
Will I go blind? Or will all go well. I look into Beatriz's
Australian Mate Tea, I've flooded with honey for flavor
and a natural cure for - not pleurisy, nor inflammation
of the bronchial tubes - but a tickle in the back
of my throat.
We cannot throw out the sun but we can water the
philodendron with Australian Mate Tea and the
desiccated orchid beside it.
One last look behooves me.
Icarus is falling, falling.
A huge waxen feather has
fallen in my front yard.
The thirteenth way of
looking at a blackbird.'
***
It's very good, she said. Who wrote it?
I brought another tea home from B's house. This was was very good. Am too lazy to look at the tea bag to see its name.
***
THE MIGHTY sent me an email. They wanted me to sign up for regular emails to help me keep my New Year's Resolutions.
Really wanted to, but the log back on did not work.
***
Wrote another poem based on something I read in the Times.
Let's do another blog post for dat!!!