LACAS COFFEE.
Read about it here
. Since 1921.
Read the unusual ingredients.
Went to Mom and Ellen's for one purpose: So they could make me a cuppa delicious coffee. Of course I have my own, but there's nuffin like someone making it for you.
Went to Scott's afterward and was able to sleep through much of the news after that.
Now, I'm just twiddling my thumbs before watching The Dick Powell Theatre on YouTube. Cost of Netflix rose about $1 but the choice of films or TV series is strikingly awful!!!
Godless got rave reviews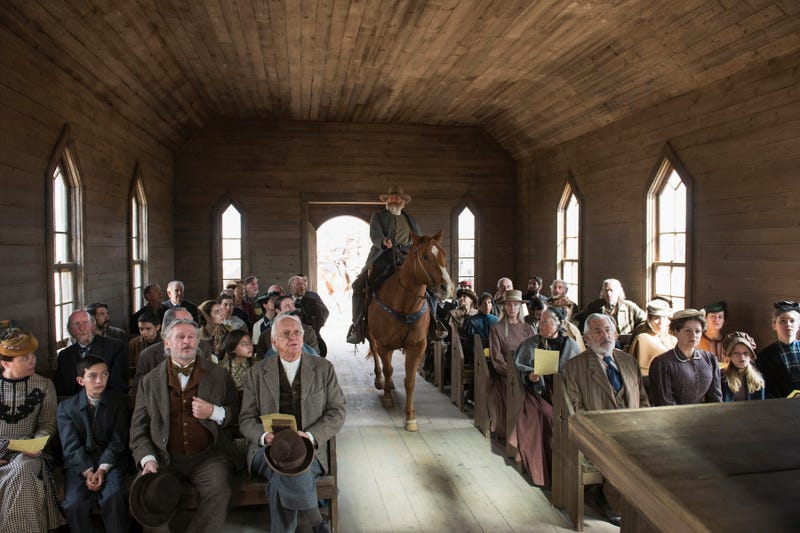 OMG, does that look terrible!!!
Oh no! Just found this online!
Click here about
Daniel Day-Lewis retiring
.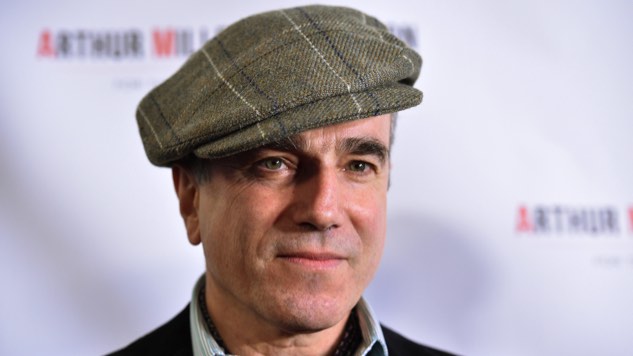 I will definitely read this later.
Listen, should I eat something now? Ellen had made a delicious pumpkin pie sans crust - recipe on the Libby pumpkin can - and we ate it with vanilla ice cream.
NOVEMBER IS LEAVING US TODAY
Rejoice for autumn is still here.
At Pennypack Trust, the lake
is frozen. Shadows of skittering
clouds and low-lying trees reflect
the renewal of nature.
Tiny bubbles show a secret world
under the water. Turtles, toads,
and seaweed recline like in the
belly of the whale, awaiting
redemption in the spring.
Can you smell my turkey soup?
That skinny shiny neck I left
in the compost heap for the critters.
The hot soup I sip on while reflecting
upon many things.
People die. A friend of Scott's was
buried last week. Cancer. We don't expect
that to happen, do we?
My face is reflected in the turkey soup,
whose fat skims the surface. How do I look?
Big brown eyes like I had as a kid. What
about my hair? All white like the moon
shining in my upstairs window and the
bark of that damn dog, they're too
lazy to walk.
I added raisins for flavor.
This lovely white bowl I bought at an estate sale around the corner.
Presenting AWESOME PHOTOS
Will the sender of this postcard PLEASE STAND UP? For you youngsters, that's a line from the old TV show
To Tell the Truth
.
Look, everyone's asking for money!
Okay, so the above individual spent SIXTEEN DAYS in Italy.
Once I went to Italy.
Check it out here
. Not exactly Italy but close enuf.
MORE AWESOME CARDS BELOW...
Look! She adopted my postcard style. See the staples? Wait'll you see the other side, a real relic that her mom had.
How I stare and stare at this!
What's so good about it? I will ponder this question. If YOU can think of an answer, please send it along.
Just posted our donation request on Facebook. I asked several folks if it was COOL to do it.
New Directions Support Group of Abington and Willow Grove, PA
Cyber Monday turns out to be the biggest shopping event of the year.
What a perfect time to donate to your favorite support group, New Directions, which I founded in 1986, after a horrific - and I do mean horrific - battle with Bipolar Disorder One, where you zoom out of reality.
I remember saying to people, you could pay me a billion dollars and I'd never go through that experience again.
That feeling has propelled me to continue running ND and helping as many people as possible.
Today, two new people called our ND line. One woman I'll call Dee is in the depths of depression. She is paralyzed by an inability to "move." Her current psychiatrist answers phone calls during their sessions, types up his progress notes and refused to stop, per her request.
I emailed Dee a long list of excellent psychiatrists and nursing prescribers with hopes she can find someone to help her.
When I ask you to donate, you can do it through PayPal, which you'll find on our website below, through United Way, or by sending a check to PO Box 181, Hatboro, PA 19040.
What an honor it is to have so many folks helping to "run the show" at ND.
Seven days a week we have our phone greeters, whose voices are the first ones people hear. "Hope" starts right there. Thanks to Harriet, Nick, Janis, Greg, Miss Toni, and others.
Our group leaders are wonderful - Greg and Carole Hodges, leaders of our caring "Loved Ones Group" - Ada Moss Fleisher of the Depression Group, Helen Kirschner of our Thursday Daytime Group at the Giant, who spends extra time with members.
Our offerings include Top Psychiatrist List, Immediate return of phone call or emails if someone is in crisis, brainstorming on the best thing to do when in crisis, home visits, and morale boosters like the YES I CAN card we send to several people a week.
Tips on diet. Ever looked at all the junk in the carts at the grocery store? We can't live a full healthy life if we don't eat right. Make an appt with Mary Ann Moylen at the Giant Supermarket. Some people simply never learned to eat right. Mary Ann will be your guide.
And, of course, exercise is vital. No need to pay a fortune at the gym, though that's fine if you want to.
A quick walk around the block is invigorating and if you have a stationery bike at home, a treadmill or elliptical machine, those are great. Get those endorphins moving.
Depression makes a person want to isolate. Get thee to a coffee shop to schmooze with other people, or a library or book group.
Ed Quinn swears by meditating, which he does at Pennypack Trust in Huntingdon Valley. Recently he was in terrible shape and wrote me a note, quoted with his permission:
"Ruth, I'll never forget your invaluable help. You got me out of the worst days of my life. I've got my old self back, and am productive and feeling well."
It was a question of his new meds kicking in and someone to "hold his hand" over the phone. Victory!
Another thing we do is send you fascinating articles to help on your journey of wellness. The Happiness Article by Tara Parker-Pope was something many of you absolutely loved.
It's still early in the evening. 9:12 pm. Step outside on the front porch. Look at the glittering Christmas decorations on your street and the three-quarter moon hanging like a
We have so much to be thankful for! My left-over turkey meat is in the slo-cooker, smelling great.
Please show your appreciation by donating to New Directions Support Group. Click for our website.
View our meeting schedule below....
New Directions Support Group
and DON'T FORGET TO DONATE!