Good article in the July 14, 2017 Downbeat about Ethan Iverson, wrin by
Matthew Kassel.
Talks about Ethan leaving The Bad Plus after 17 years.
Read the
story here.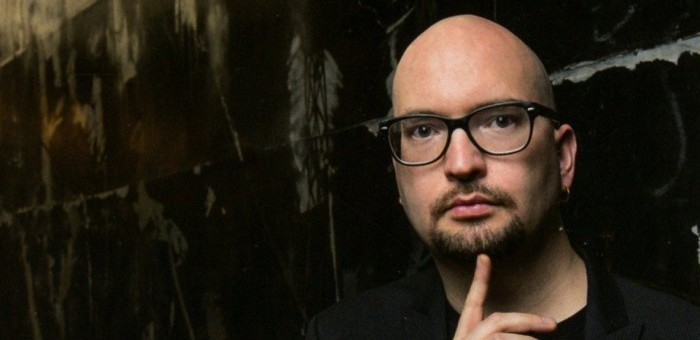 Watched a terrific documentary last night about
Gordon Getty
, composer and son of J Paul. In one of the last scenes Gordon was shown with Paul's fifth wife, a gorgeous redhead, age 100. She is still singing, which is how she and Paul met. Torch singer, you might say.
Gordon is 83 and
very active
. Married with many children.
His face is very sweet.
A pic of Gordon and his wife, Ruth Deming. Shhh! That's how I got the money to buy my new white socks at Model's. I wear em in the kitchen to anchor myself, otherwise my feet would stick like suction cups to the floor.
Joan and the Bells was my fave piece Gordon and the orchestra played. He said he loved the story of Jeanne d'Arc.
Did you know there's a Jeanne d'Arc credit union?
C'mon. Enough is enough.
How about the Bridge of Christ Being Pierced in the Side with a Spear?
Am listening now to the Appassionata Sonata. So passionate, so modern, so jazz-filled.
Play i
t Danny
!
What a tousle I had this morning with my new and worse Canon computer.
Look Ruth! When you make a copy on ND paper, you place it face down in the Tray with the TOP PART facing the wall.
We do love a good tragedy now and then, don't we?
I read a couple of em and thought, Who, besides me, would be interested?
MY SUPPORT GROUP!
So I sent them stories, which, you too, can read about
Was this happy and successful teenager pushed or shoved
?
Will building a NET to catch potential jumpers at the Golden Gate Bridge do any good
?
I asked the group for their opinion. Will they reply?
No one ever answers.
These will be some topics I can discuss with Mom when I go over later to help bake cookies. They're for her 96th bday party in August. I think she'll freeze everything.
THE HOSE
Gently, gently,
I water the tiny
green tomatoes

swaying on the vines
The cucumber bears a
purple fleur, and the
eggplant climbs
the trestle
Such munificence
here in my own sideyard.
I swivel around to give
my car a good cleaning
Swoosh! Swoosh!
The sound is marvelous,
powerful.
Were I Philip Glass
I would write Alabama
in the Time of Civil Rights
Dark chords. Discordant. Then
sweet litte piccolos to mark
the four little girls
swinging on a star, laughing,
playing, greeting their friends,
maybe even you and me someday.
What's for breakfast? I ask myself.
Something brand new, for sure.
Around the World in Eighty Days
will soon play on my audio in
the kitchen, as I scramble up
my eggs n cheese and other
grocery fare.
Am gonna lie down in bed and READ!!! Hence, to fall asleep? No no no!