"Everything is Copy," is a term used by the late Nora Ephron. Her mom told her that. Her son, Jason Bernstein, was on Charlie Rose last night, which I happened to see LIVE in my bedroom, insteada on my laptop.
I was eating Triscuits. And sipping on some water. Then I recommenced my Henning Mankel book and made a bit of headway in Anne Tyler's Dinner at Homesick Restaurant for our Book Group.
I loved it the first time I read it, but can't remember a thing now. Muddling my way through while on my bike.
Jason Bernstein is making a film for HBO on his mom. Read
about it here
.
The secret of a happy life, said Nora, was to marry an Italian.
Nora and her husband Nicholas Pilgeggi.
Photos from delivering the Cp (that's how I abbreviate it)
Horsham Clinic
I spose I could ask Dave M if this silo-looking bldg used to be a.... silo
Sycamores line Butler Pike where the clinic is located on a beautiful space of land.
Funeral home where Adam A from our group had his funeral. Died of some weird infection.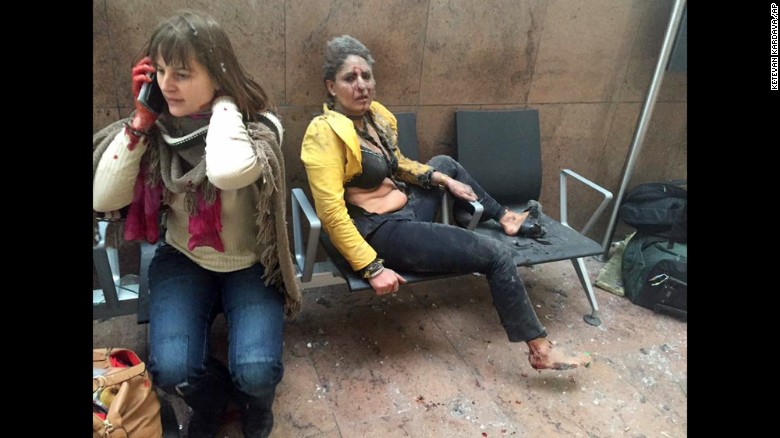 My sister Ellen just emailed this foto from CNN. She titled it "It's not me."
This is a survivor from the Brussels attack on the phone and looks very much like Ellen!
The other bruised woman looks like my sister Donna.
What a terrible world we live in.
Below, a speeding SEPTA train carrying passengers "from coast to coast. So people get ready!"
Loller Academy is now the Hatboro township bldg.
Major culling of my close. Darn, my fave PJs are ripped and torn. I'll make a couple rags out of em and toss the rest.
Scuse me for eating in front of you. The cheese is melted in the middle of this omelet.
Off to the Giant now for veggies for my lamb stew. It was a favorite when we lived in Cleveland.
Thanks to Ed Quinn and Scott for giving me the okay to submit Valentine's Day to an online mag I've never heard of. Kind of a Hurricane.
Home from the Giant. Got new nail polish for Janet's funeral the morrow. The shop - Best Nails - has been there 20 years.
I just saw it when returning an audio book to the library.
My camera was ailing so I plugged it in the wall to have some iron installed. Needed to look nice for Janet's funeral.
As a kid I made things in school out of clay. Then when I was 302d to MCES I resumed it.
Warm enuf today to PAINT on the back porch.
I wear this schmatta from Ellen Rosenberg
and painted until it was nearly dark.
While cleaning out my clothes drawer I noticed one of my fave sweaters. It had two unsightly stains on the white part. So I painted the entire 'bib.' Not bad!
On the other hand, I bought these formerly all-white sneakers at Walmart and since my paint jars were open I fancied em up.
Do I dare leave home wearing em?
Your input please!
You NEVER write back. C'mon. Be a sport. Well, maybe you'd better not voice your opinion.
Gonna go to the DD, have a cup of Decaf and then submit my true story called Valentine's Day.