Wore these hiking boots, which I found at the bottom of my shoe basket I keep in my living room. My son finds this hilarious. I like things at-the-ready.
I'm the original
"Organization Man,
" a gift I inherited from my dad.When you goggle the link you'll see the title means something else. Quite interesting.
Scott and I knew it was gonna be terribly cold as we drove to
Pennypack Trust
to volunteer. My PJs were my bottom lining, over which I put on a pair of jeans. And two of my warmest sweaters.
At Pennypack, we followed Kevin in a Pennypack truck to the place we'd do our volunteer work... cut away strangling vines from trees.
We used long-handled clippers.
Our work spot was on Papermill Road off Byberry.
As we drove along Papermill we were stunned by the
castles we passed
.
At our work space there were about a dozen people clipping away.
Later on, a couple of children showed up.
Now, there was a slight dusting of snow and the terrain was very uneven. Moving about, I felt like I was wearing a huge space suit. My coordination was terrible and I fell a couple of times.
My contribution? I clipped some young poison ivy growing on the ground.
Basically, tho, I felt utterly useless.
I wandered away down the path as I wanted to see if there was a creek. I had a fantasy that I fell in and bc of the heaviness of my clothing and my shoes, I began to sink in the icy water.
Help! Help! I would call.
***
Scott and I were fffffreezing! When dyou wanna go? he asked me.
I was hoping to hold out a little longer but asked, When dyou wanna leave?
Now, he said.
My heart leapt!
His back was beginning to ache, as was mine.
In the car we talked about how freezing we were. Then we shopped at the Giant where I bought Italian wedding soup and my usual salad.
My legs were killing me from walking on the rocky terrain. Actually they've recovered as I just got off my stationery bike.
***
New Directions has had numerous grants over the years. No one has been as supportive and generous as the
Patricia Kind Family Foundation
.
When we got our first grant of $35,000 in 2001, I was in a horrible suicidal depression and wasn't even happy to get it. I think that's the year I went off lithium. Dr Schwartz yanked me off it w/o weaning me off. I certainly should've known better.
Everything is a learning lesson, she rationalizes.
Pat Kind, founder of the organization, died on January 10. She was at Brandywine at Dresher - Ada's 106-yo mum is there - and had suffered from dementia for 10 years.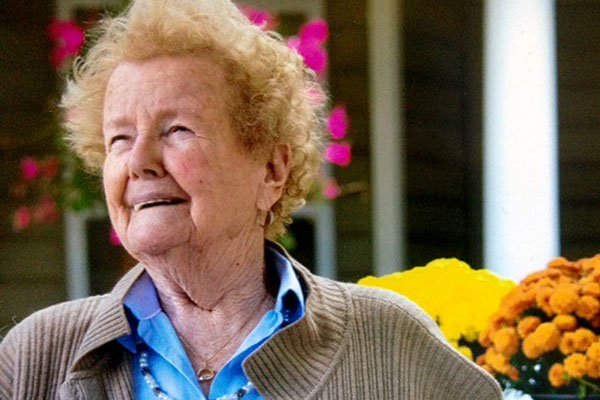 Read two obits about her.
The
local obit.
Obit in the
NY Times
.
Her husband Philip Kind predeceased her at age 88.
Read his obit here
.
Her brother Henry van Ameringen is still alive.
***
I keep a list of places where my prose and poetry have been published.
Hmm, I thought, why don't I write a quick poem, have Martha give it her imprimateur, and then submit it.
S T E L L A
I wasn't there when they lashed her like Ulysses
to a a buzzing howling machine that
splattered through a mind that
had forgotten how to work
She thought she was dead
She thought all her organs had been removed
She thought her husband and son had
abandoned her for good
Happiness basked on a distant shore
Ballets, musicals, plays, grandchildren
she once loved them all
They wheel her in every morning
her white hair thin, her breath
rank, her mind as blank as
the cold wintry skies outside
Please let the jolts of the machine
do its work, let Stella swim ashore
once more, like the barefoot girl
she once was when she married
her beloved, who she yells at now
every single day.
***
center where I volunteer.
people free. Climb
onward, Martin,
climb on.