"Hi, Bob!" I said when I walked into the air-conditioned room. The little refrigerator in the corner was making its usual racket but we soon forgot about it.
Who wouldn't when you're hearing stories about the likes of
George Banks
now on Death Row at Graterford, but he's too psychotic to be executed.
Coincidentally, I went to the Upper Moreland Library after the talk and met my friend Alex Zachariah, a corrections officer at Graterford, who knows Mr. Banks.
Saving Mr. Banks? I don't think so. That's the movie about
Walt Disney meeting the author of Mary Poppins.
I'm an avid reader of crime novels - Lee Child's Jack Reacher character - John Sandford's Lucas Davenport - Philip Margolin - and I enjoy watching on Netflix any crime programs they have including Criminal Minds with the fab Mandy Patinkin.
My latest audio book "Son of Hamas" got too bloody - so many children and others were purposely killed by Hamas b/c they love to hate and they love to kill.
Wonder what diagnosis Dr Sadoff would give these sadists.
"A forensic psychiatrist," said Dr Sadoff, "is involved in legal matters."
"Ethics is a very important part of what we do," he said.
You wouldn't believe all the unethical prosecutors and DA's he's met.
Sadoff wrote a book in 2011,
Ethical Issues in Psychiatry: Minimizing Harm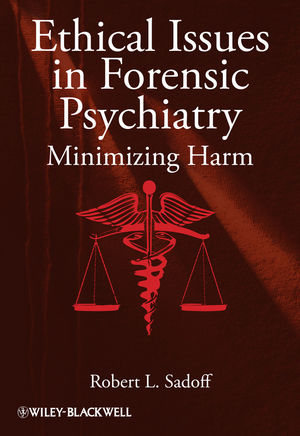 Find his three books
here on Amazon
. He's working on another.
Very important to have a mentor, he said. And to mentor other people.
Sadoff teaches at University of PA, which has one of the few forensic programs in the country for children and adolescents.
He went to law school with Lynne Abraham,
Philadelphia prosecutor
, who's now running for mayor. Not only do I love seeing women run for important offices, but older women as well. Born in 1941, she's 73.
Lynne has all her hair.
We spent a lot of time discussing the famous case of
Jeffrey R MacDonald
, a Green Beret and Surgeon whose wife and children were murdered in their home in North Carolina.
MacDonald is back in prison today in North Carolina.
He's remarried but there are no conjugal visits in prison.
He refuses to admit he was guilty.
Sadoff firmly believes he is innocent of killing his pregnant wife Colette and two small children.
In collecting information about a patient, Sadoff interviews those closest to the person.
"You get collaborative data," he said.
Sadoff flew out to California to interview both MacDonald and the people he was working with in the ER in a Long Beach, CA hospital, as well as in his personal life.
He interviewed 20 people he worked with.
"They loved this guy. Not one negative comment."
MacDonald, an attractive charismatic man, had been unfaithful to his wife Colette. But that doesn't mean he killed her. Sadoff said the man is definitely not a psychopath, simply a narcissist.
He had two girlfriends, whom Sadoff interviewed. They said he was a fine, decent man. Not violent and no rough sex.
Sadoff brought a couple of books to show us including
As a reporter, the former Phila Inquirer writer, McGinniss, told MacDonald he believed he was
not
guilty.
His book, however, stated that MacDonald was guilty.
MacDonald later sued the author and was awarded a $300,000 settlement, which he used to support his aged mother in a nursing home.
He also showed us another book in defense of MacDonald by filmmaker Errol Morris.
Read about it here in
The Atlantic.
The
Innocence Project
has also taken up the case.
MacDonald claimed that four people - three men and one woman in a blond wig - had killed his wife. Several of them confessed, but it was thrown out of court.
Motive? Drug-related. "Acid is groovy," was written on the wall.
MacDonald, in the Army, was on a drug addiction commission.
Dr Sadoff also said there are women who love killers.
From Wiki below....
One of the most infamous examples of hybristophilia is the large number of women attracted to Ted Bundy after his arrest.[5] He often drew scores of women at the jammed courtrooms of his trials each day.[6] Bundy allegedly received hundreds of love letters from women while he was incarcerated.
Jeffrey Dahmer, a serial killer, is said to have had amorous women sending him letters, money, and other gifts during his time in prison.
Serial killer Richard Ramirez married a female groupie in prison who had written him over 75 letters. During his trial, dozens of women flocked to the courtroom to catch a glimpse of him.
Dr Sadoff would like to see mentally ill prisoners taken out of jails and put into forensic units in mental health facilities, such as Bldg 51 at Norristown State Hospital.
Most of the buildings are closed today. See the bars on the windows?
George Banks killed 13, including
some of his children.
Hmmm, nice-looking guy. Surely someone wants to marry him. Don't look at me. I'm already taken and we just ate our Sunday nite pizza now.
George Banks cannot be executed as he's psychotic. You must know what you've done in order to be executed, and, said Dr Sadoff, so you can prepare yourself to meet your maker.
He also discussed The Gainsville, FL "ripper" Danny Rolling, who was executed in 2006 at age 52 for killing
five college students.
Good to know:
The worst prison is "Parchman" in Mississippi.
Different types of sexual crimes.... one may be a stepping stone to another
"Aggressive" and "anonymous"
All involve "breaking into a forbidden place."
Peeping tom looks into forbidden windows
Frotteurs - touch
women's body parts
Rapists enter a woman's body
Dr Sadoff once counseled an exhibitionist, who would open his raincoat on the subway.
Why? So women would see how well-hung he was and want to go to bed with him.
How many women have you exhibited yourself to, asked the doctor.
Hundreds, said the man.
And how many have you slept with?
None, said the man.
Dr Sadoff convinced him his strategy did not work.
We all thanked Dr Sadoff for his fascinating talk and gave him a gift of Stutz Chocolate
"I love Stutz," he said.
I was surprised he'd heard of it, but then he's a local guy. His office is in Jenkintown.
I won't tell you where Dr Sadoff lives b/c one guy who Sadoff's expert testimony helped put him in prison, threatened to kill him and a few others when he gets out.
Honestly, if the inmate wants to kill those responsible for getting him in there, he should point the gun at himself.
Thanks to Elyse Bonner of the Giant for setting up our room upstairs. Nonprofits can rent it for free.
After every meeting, we go downstairs to chew the fat.
My dear friend, Blanch Lipshutz, 88, drove over. I saved a copy of the Compass for her.
Was so happy to see Betsey Kirk, my Lake Galena pal.
Betsey Kirk is a peer specialist at V
oice and Visions
, HQd in Warminster.
Both Ada and Rich Fleisher were at the program.
We had about 20 people there.
Here's my friend Teresa "Tree" Forstater. She's laffing b/c she had her arms behind her back and I said, Stick em out front, you look like an amputee.
She and Betsey exchanged E addesses, as they can help one another.
Don't you love when that happens?
Finally got to meet Bob Kline. We've spoken on the phone and emailed one another. Bob will drive me to my talk at the Wellness Center on Tuesday nite for my talk on Having a Great Life while managing bipolar d/o and depression.
Look at Bob's beautiful business card. Creativity incarnate!
My friend Carolyn Constable wrote this book about Peace Valley Nature Center in Chalfont, PA.
Carolyn Corey Jarin, the founder of Peace Valley, is on the cover. She's now in hospice at Chandler Hall. She's 87 and saw the first copy printed of "Who Learns to Love," a quote from Henry Chapman Mercer of the Mercer Museum in Doylestown.
Update: Carolyn Corey Jarin died Sept 22 at age of 88 in Chandler Hall, Newtown.
"Amazon Creates Space"
was the publisher. It's full of beautiful color pictures. Each copy cost $15. Selling price is $18.
Carolyn: Nature Center is getting the profit. We sold 140 already and will probably sell more at Corey's memorial service, October 5 at the nature center at 3 p.m. We shall miss her!
It's extremely well-written. My poem "A Short Life" about a dragonfly is in there.
Carolyn's entire family loves nature. Her dad was a nature lover. Her son in Oregon works for the Oregon Fish and Wildlife.
Everyone in her family is really into nature.